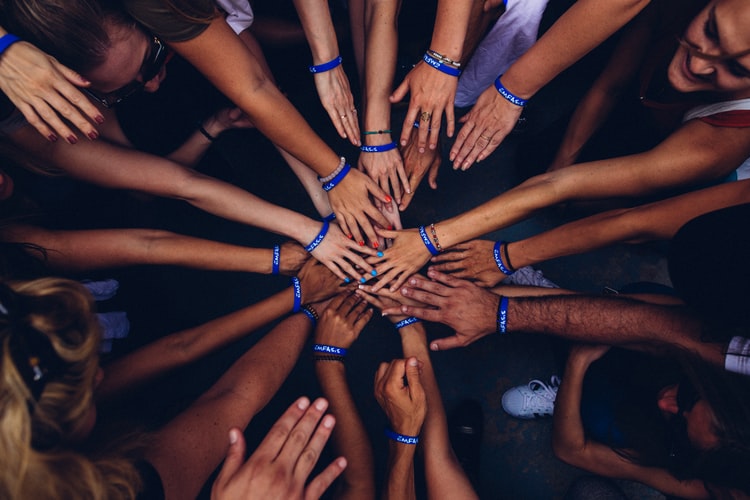 American Fundraising Foundation – How You Can Support Your Local Community
Volunteering was really never something that I thought about in the past, I would donate money from time to time to certain charities but in terms of actually giving up my time, it was something which I never did. A friend of mine started working for the American Fundraising Foundation a couple of years ago and this really inspired me to do more in the community. I know give up most of my free time to these pursuits and I feel so much better because of it, not to mention the good that is being done. If you want to support your community more then here are some ideas on how you can do it. 
Setting up a Project 
The first thing which I did was to rope my husband in to starting a small boxing academy for the kids in our local area. Many of these kids have tough upbringings and the general route for most of them is criminality. My husband has been boxing all his life and so we spoke with the local boxing gym and told them our idea, and within a few weeks we had things off the ground. We currently have 35 kids who use our boxing classes and I know that if they weren't with us, they would be up to no good. If you have a skill then you can start your own community project too. 
Hospital Support

Many hospitals rely heavily on volunteers to help their patients, especially kids who have long term illnesses. A friend of mine goes in to see terminally ill patients each week wearing a clown costume and it really put a smile on the kids faces. I started working with my friend from time to time, playing music for the kids and generally having a laugh with them. If this is something that you would like to do then speak with your local hospital to see what you can do. 
Helping the Elderly 
There is a gentleman in my community who uses his SUV twice a week to take elderly people shopping. These men and women rarely have the chance to get out, mainly due to mobility issues or not being able to afford a taxi. John takes them twice a week to he grocery store, waits for them and then helps them unload their shopping when they get home.
You can do something similar to this in your community , alternatively you could simply offer up your time to spend with anyone who is elderly and lonely. Many of these elderly folk have lost friends and family and the worst thing for them is to be one their own. Even giving up a few hours per week can really put a spring in their step and make them happier. 
Helping out in the community doesn't take any grand effort, it is about recognizing who is in need, and then doing whatever you can to help them out.