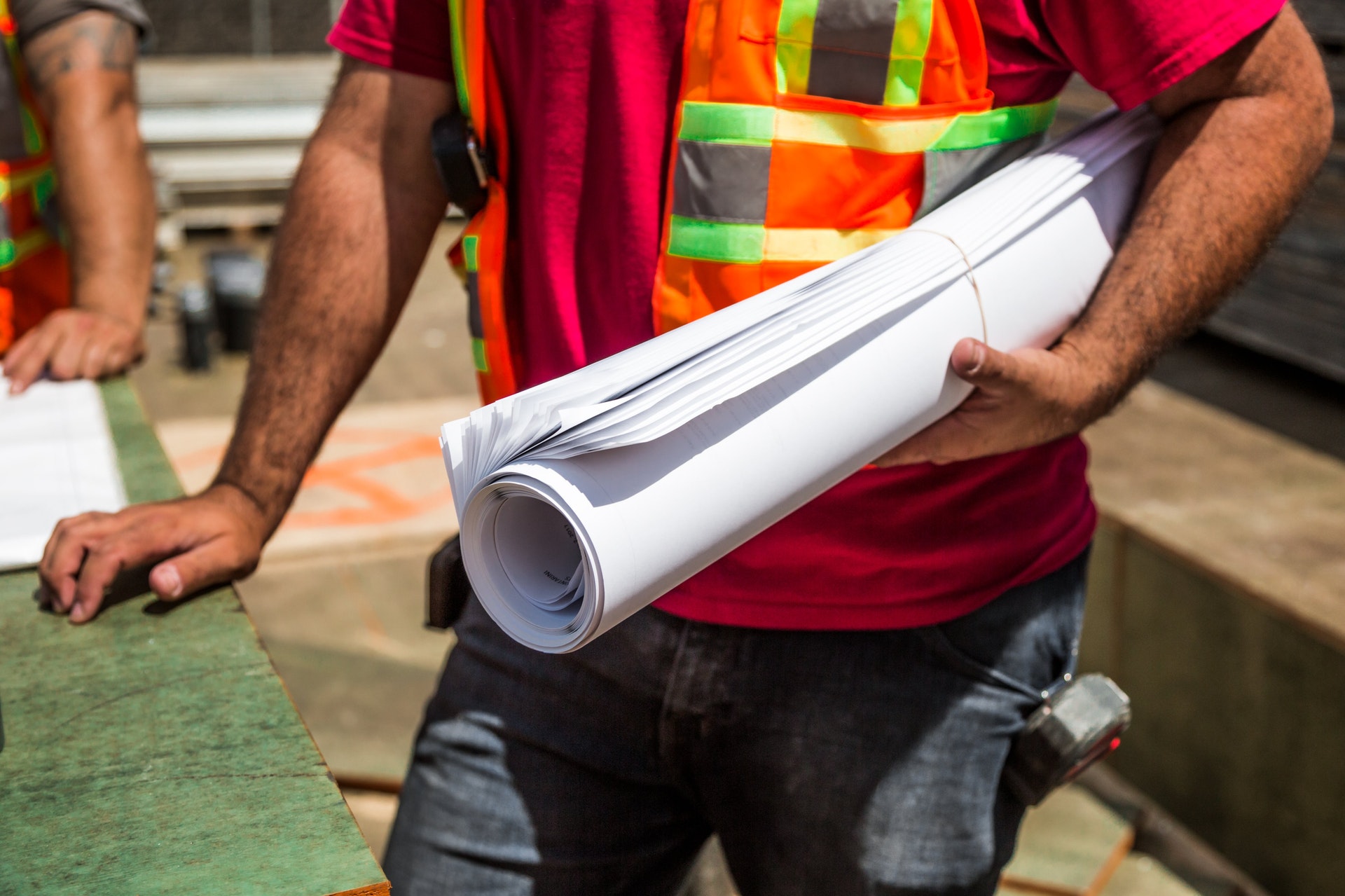 5 Ways Technology Can Help Building Contractors
Modern technology has a lot to offer building contractors. Many people may think that modern technology can offer construction teams more powerful and energy-efficient machinery, but the latest technological developments have a number of other time-saving and money-saving benefits to offer building contractors.
Here we are going to take a look at just five of the ways in which technology can help building contractors get quicker and cheaper results without compromising on quality.
By Speeding Up Communication and Planning
Through the use of mobile apps and online video and web chat services, it is easier than ever to communicate between architects, engineers, and construction teams.
By using these apps and services, construction sites can streamline communication and save time and money during just about any kind of construction process. They can also be used to quickly and easily share documents such as construction plans and risk assessments to keep onsite teams up to date with the latest information and help improve workplace safety. Using modern and mobile communication methods can slash the amount of downtime on-site, getting better value for money for clients and even increasing profits.
Using Building Information Modelling Software Can Reduce Material Costs
Building Information Modelling software can help architects and building planners make quick changes to plans and itineraries and see how these changes will affect labor and material costs quickly. Some of this software can be incredibly simple and quick to use, such as this online asphalt calculator that can help contractors source the right amount of asphalt for car parking and pedestrianized areas, saving both money and time on the project. These types of software can help development teams and contractors make informed decisions on building designs and construction techniques that can lead to huge savings on the cost of the project that can then be invested elsewhere.
Technology Can Help Ensure Compliance and Documentation Regulations
Wherever and whatever you are building, there will be federal and local regulations that any contractor must comply with in order to ensure the site is safe and the construction is legal. This can be anything from the number of hours worked by contractors on-site, to the fire prevention measures installed in a building.
Video and photography equipment can help to ensure that regulations are being followed and important safety measures are being installed correctly, and it also gives building and site managers an easily accessible data trail that they can use to demonstrate compliance. GPS data can also be used to ensure that workers are not only productive, but also following regulations on their working hours.
Cloud Storage Makes Blueprints and Documentation Easily Accessible
By storing commonly used and important files on a cloud server you can speed up construction and planning times, helping to save time and money both on-site and in the planning stages.
When sharing documents through the cloud, you can reduce the cost of couriering important files from planning offices to construction sites, speeding up the design and construction processes. Traditional document sharing methods, such as couriers, can cause costly delays and even construction mistakes, but by using cloud sharing, documents can be shared instantly. These documents, such as blueprints or job lists, can also be updated quickly ensuring that construction teams are working from the most up-to-date information possible.
Global Positioning Systems Can Help Ensure Accuracy
The Global Positioning System can be used to place materials very precisely, helping design teams and construction teams to ensure that blueprints are precise and accurately adhered to.
By plotting the foundations of a building using GPS coordinates, an architect can make highly accurate plans, and the construction team on the ground can follow them easily using the same system. This can be important for a number of different reasons. Many modern buildings are incorporating solar power generation, for example, and the location needed to provide the maximum amount of sunlight for solar panels can require the precise positioning of a building. It can also be important for access to utilities that a modern building requires, such as high-speed internet cables and access to existing roadways. GPS coordinates allow design and planning teams to make exact measurements and precise plans for a construction team to follow using the same precise coordinates.
Though many of these technological advances may seem out of place on a busy construction site, they have a lot to offer building contractors and can have a huge impact on the cost and speed of construction. With these simple technological additions, any contractor can save time and money without compromising the quality of their work.