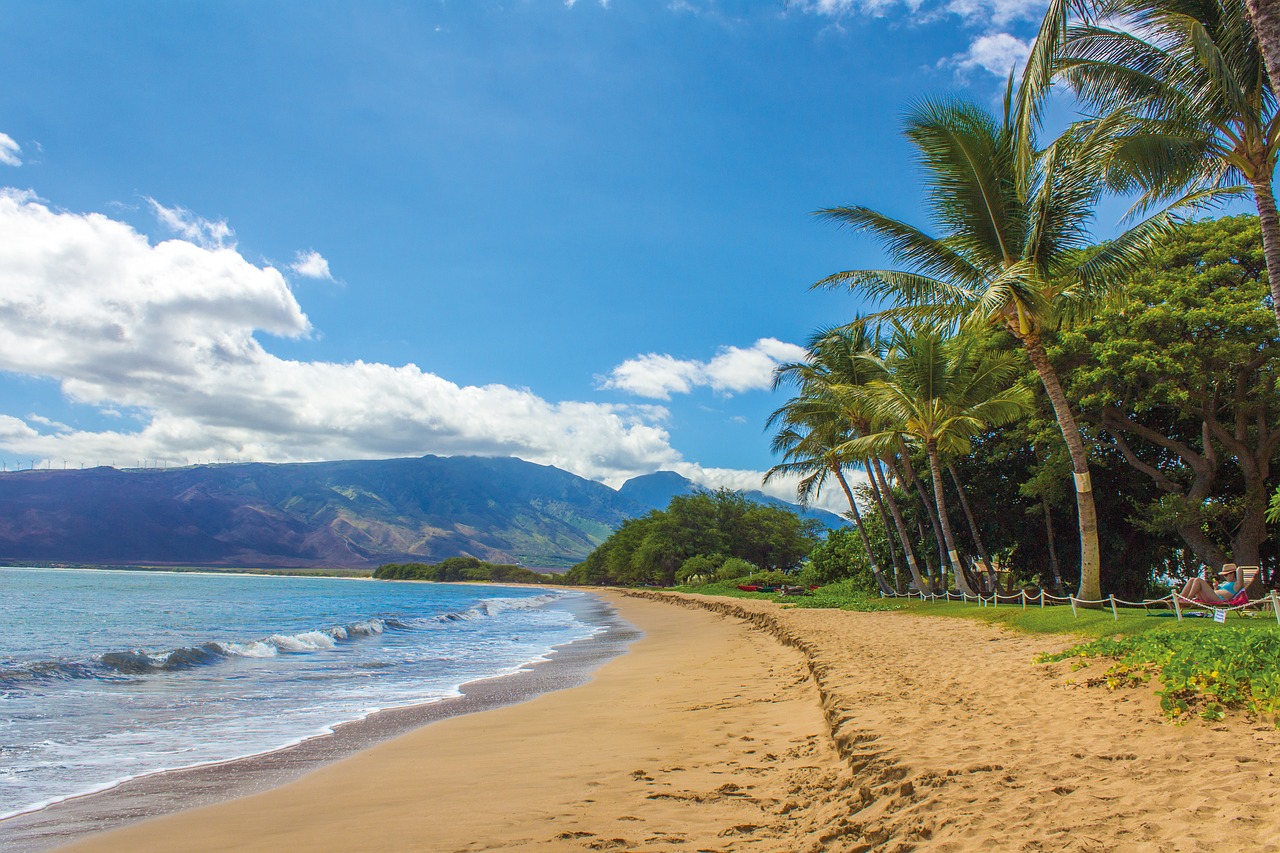 8 Best Things to do in Maui, Hawaii
There are various attractions and activities in Maui that will surely cater to just about every interest. Adventure-seekers tend to hike the dormant Haleakala volcano while those sun-seekers and looking for an ultimate relaxation can just soak up the sun on one of the many shorelines in the area. But Maui is not just for beach bums and active types of visitors. The island also offers up its rich history and vibrant culture at sites like Iao Valley State Park, Banyan Tree Park, and even the Old Lahaina Luau.
To further make your dream getaway one of a kind, spend your stay at one of these Maui beach house rentals. It'll surely provide you the ultimate relaxation you need inclusive of quality services and stunning views at every turn. 
Here's a list of the best things to do while you're in Maui, Hawaii. 
Road to Hana
In order to find stunning views of Maui's beautiful coastline, all you need to do is to drive, so we'd recommend picking up a Maui RV rental and hitting the open road. The famous Road to Hana offers a scenic highway that traverses through the lush rainforest and past the cascading waterfalls that line the island's eastern shore. Be ready to be surprised by the drive's beauty. 
It is highly recommended to take your time and stop as often as possible to those who will drive to the Road to Hana as it will definitely allow you to witness a number of scenic spots. 
Some of the most notable photo opportunities along the way are the Twin Falls and the Wailea Overlook or Waikani Falls. Other popular stops are the Waianapanapa State Park and Hookipa Beach. This trip will take you a while, so be sure to pack snacks and a cooler with drinks. 
Helicopter Tours
Hop on a helicopter tour to see Maui's in a bird's perspective. This experience is being described as a splurge. Seeing Maui from the air is indeed an incredible sight. Helicopters can also access some parts of the island that cannot be reached by boat, car or foot. 
There are operators who offer tours of West Maui and Molokai, and even Hana and Haleakala, though some also take passengers on a scenic, hour-long flight of the whole island. Regardless of the route that you desire, you'll surely be rewarded with stunning vistas of Maui's waterfalls, craters, cliffs, and even valleys. Air Maui, Blue Hawaiian Helicopters and Maverick Helicopters are just some of the most popular operators in the area. Majority of the tours depart from the Kahului Heliport located in West Maui. 
Kaanapali Beach
Kaanapali Beach is one of the most popular strips of coastline in Maui. It stretches across 2 miles of the island's northwest coast. It offers wide space to surf and sunbathes. One of the highlights here is the coveted sand. There are also numerous restaurants, two championship golf courses, and even the lively Whalers Village open-air shopping center that can be found in the area. 
This is also an ideal place to catch sight of the diverse creatures that call the Pacific home. Since the water here is shallow, it became a perfect spot for snorkeling. Another thing that you'll witness in the area is the daily sunset cliff diving spectacle at Puu Kekaa or Black Rock. It pays tribute to King Khahekili which is known as the Maui's last independent king who ruled in the 18th century. 
Snorkeling Tours
Be mesmerized by Maui's multi-colored beaches, lush hiking trails, and breathtaking sunsets. But there's more to Maui than that. Don't forget the world that lives beneath the surrounding Pacific Ocean floor. Exploring Maui's underwater creatures is surely an unforgettable experience. 
Consider exploring well-known sports such as Ulua Beach, Honolua Bay, Kaanapali Beach and even the crescent-shaped Molokini which can only be reached on a boat tour. Tours usually commence from nearby Maalaea Harbor in Kihei and Lahaina Harbor on Maui's western shores. 
Haleakala National Park
This national park is home to the world's largest dormant volcano. It occupies 30,000 acres of land in Upcountry Maui, though some visitors only focus on a few specific areas of the park. And there's the mountain, the Haleakala's summit that stands more than 10,000 feet above sea level. Be sure to visit early in the morning to see the sunrise. Keep in mind that you'll have to make reservations online in advance with a small fee. The Route 378 will lead you to the top. Regardless of the time of your visit, be sure to wear warm layers since the air up top is thin and chilly. 
This park is located in southern Maui and welcomes visitors 24 hours a day. As you reach the top of Haleakala, you can keep going down the mouth of the volcano which offers a glimpse into Hawaii's early beginnings. The trails into the crater will direct you to a desert-like landscape that will provide you a unique photo opportunity. The most popular trail is Pipiwai that leads to Waimoku Falls and the Pools of 'Ohe'o. It usually takes three to five hours to complete. 
Napili Beach
This crescent-shaped Napili Beach is popular with families. Waters here are much calmer than those at the other Maui beaches making it an ideal spot for swimming, paddle boarding, and boogie-boarding both for kids and adults alike. It has a quiet and laid-back atmosphere that sunbathers would surely adore. Napili is also an ideal place for snorkeling. The Napili's waves conceal a wide array of fish and even a number of sea turtle. 
Waianapanapa State Park
"Waianapanapa" means glistening waters. It is the jet-black sands that draw travelers to visit the park. The shoreline is composed of volcanic sediment. It acts as a glaring contrast to the brilliant blue waters and verdant jungle. 
Hike along the park's primary trail then you will discover Waianapanapa's freshwater caves. As per the Hawaiian lore, these caves were said to be the site of the grisly murder of Princess Popo'alaea who, together with here attendant was being murdered by her cruel husband named Chief Ka'akea. Today, visitors can still enter the caves and even swim in the pools. For those who prefer to stay dry, you can visit the wealth of ancient sites that line the coastal hiking trails. It includes the pictographs and burial grounds. 
Old Lahaina Luau
One of the most popular things to do for the first-time visitors in Maui is the Old Lahaina Luau. It highly recommended devoting an evening to this luau for fun intro to Hawaiian culture. Be mesmerized as witness the award-winning dancing and music. You'll dine on Hawaiian specialties namely kalua pua'a or pork roasted in an underground oven, fresh mahi-mahi and poi or also known as mashed taro plant as you admire the performers' hula and fire dancing skills.