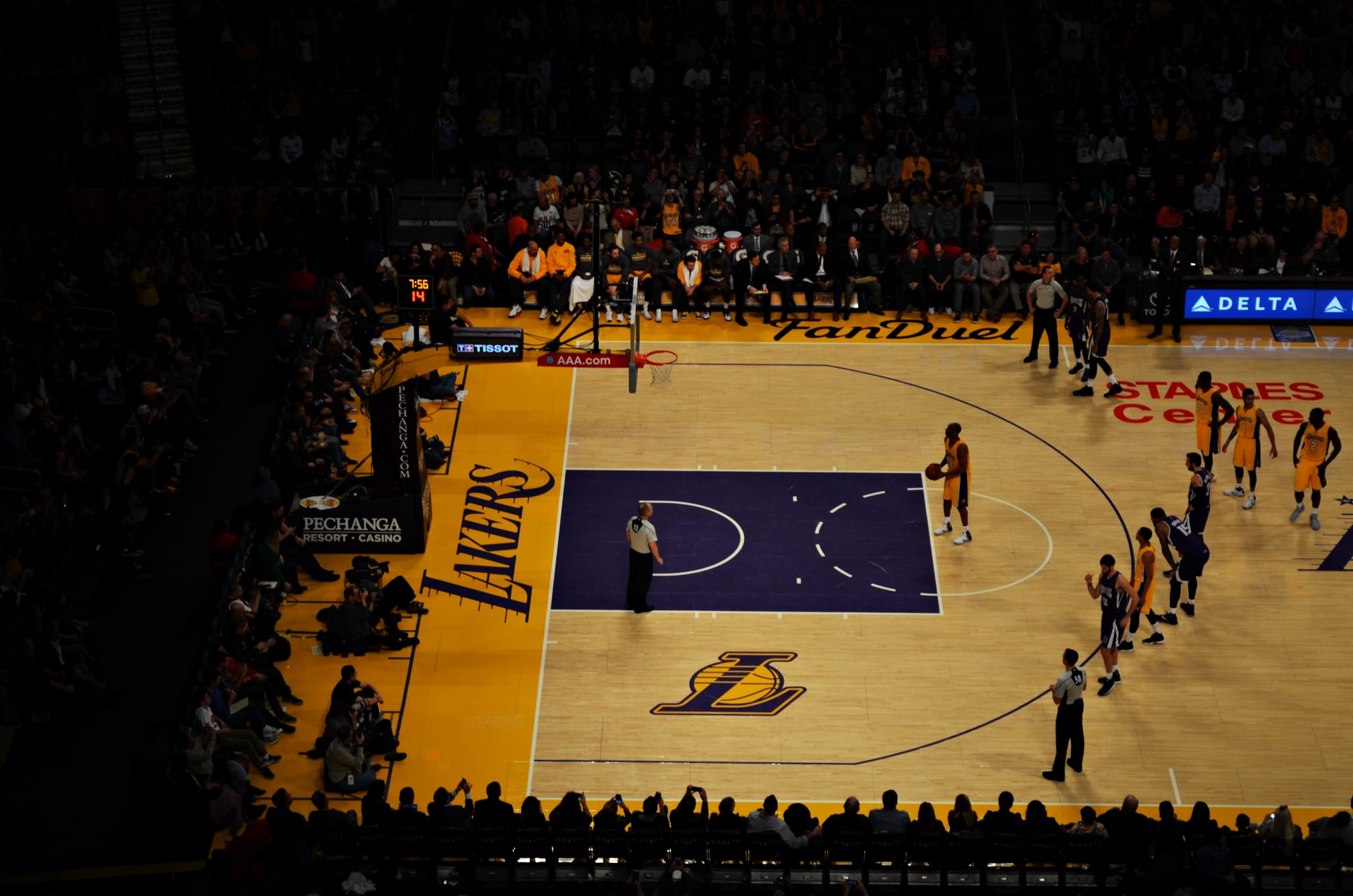 The Best Los Angeles Lakers Players of All Time
The Los Angeles Lakers are the most storied franchise in the history of the National Basketball Association— sorry, Boston Celtics fans.
In a world dominated by sports news and an ever-changing landscape, the Lakers have remained a mainstay atop basketball's influence. They welcome the first professional cheerleading team, always have stars sitting courtside, and most importantly, have employed a slew of the game's all-time greats.
Here are the best players to ever suit up for the purple and gold.
Magic Johnson
Earvin "Magic" Johnson was drafted despite interest in Sidney Moncrief, which is a decision that the Lakers brass did not come to regret. Magic ushered in a new era of global popularity and had an aura of extravagance, whether it be from his flashy on-court play or smooth-talking style in the press conferences.
Magic won five league titles, three Finals MVPs, three league MVPs, made nine first-team all-NBA lists, and is widely considered the greatest point guard ever to suit up. He is best defined as a serial winner who was willing to do anything to help the team win, including dropping 42 points and 15 rebounds in the closeout game of the Finals in his rookie year while playing center.
Kobe Bryant
Kobe Bryant was sent from the Charlotte Hornets to the Lakers for Vlade Divac on draft night, which was another investment that the Lakers came to treasure. Bryant formed arguably the most unstoppable duos ever with Shaquille O'Neal, also to come on this list, and won five titles of his own, two without O'Neal.
Bryant had everything in his repertoire offensively and defensively, making first-team All-NBA selections and dropping 81 points in a modern-era record performance. He was also known as one of the most ruthless players to ever play the game, a reputation that came to define him over the course of his illustrious career. Bryant dropped 60 points in a come-from-behind victory against the Utah Jazz in his retirement game, capping off one of the best stories the league has ever seen.
Bryant was one of several people, including his daughter Gianna, that was tragically killed in a helicopter crash a few years after his retirement.
Shaquille O'Neal
The "Big Diesel," the "Big Aristotle," "Shaq," whatever term one wants to use to describe O'Neal, all refer to the most dominant force in basketball history. Standing at 7-foot-1 and over 320 pounds, O'Neal was a mammoth-sized man that played with fury on both sides. No player in the league could stop his drop-step turn to the hoop, or even his face-up crossover when he used his surprising agility to blow by defenders.
Shaq terrorized the league with his size and strength in an unrefereeable style of play that helped him win four championships, three with the lakers and one with the Miami Heat. O'Neal won all three Finals MVPs in his Lakers championship runs and was league MVP in 2000, adding to his ridiculous list of accomplishments. The tail end of his career was not very pretty, but when he was in his prime and leading the Lakers to a championship three-peat, there was nobody in the league who could stop him.
Kareem Abdul-Jabbar
The anchor of the Lakers '80s dynasty, alongside Magic, was Kareem. A former Milwaukee Buck, he won three titles with each of his organizations and retired as the league's all-time leading scorer, largely a product of the unstoppable "skyhook" that no player has been able to replicate since his retirement.
Abdul-Jabbar was not at the peak of his power when he was with the Lakers, but he was still one of the best to do it. His place on the Lakers' all-time list could be argued against O'Neal if it were done positionally, but he is undoubtedly one of the organization's top-five players.
LeBron James
"The King" only came to the Lakers late in his career, but despite dealing with uncharacteristic injuries and shortcomings, he won them a title in his second season in LA. This championship was of special importance, as Bryant's death tragically marked the season, and Lakers fans needed the triumph more than they ever had before.