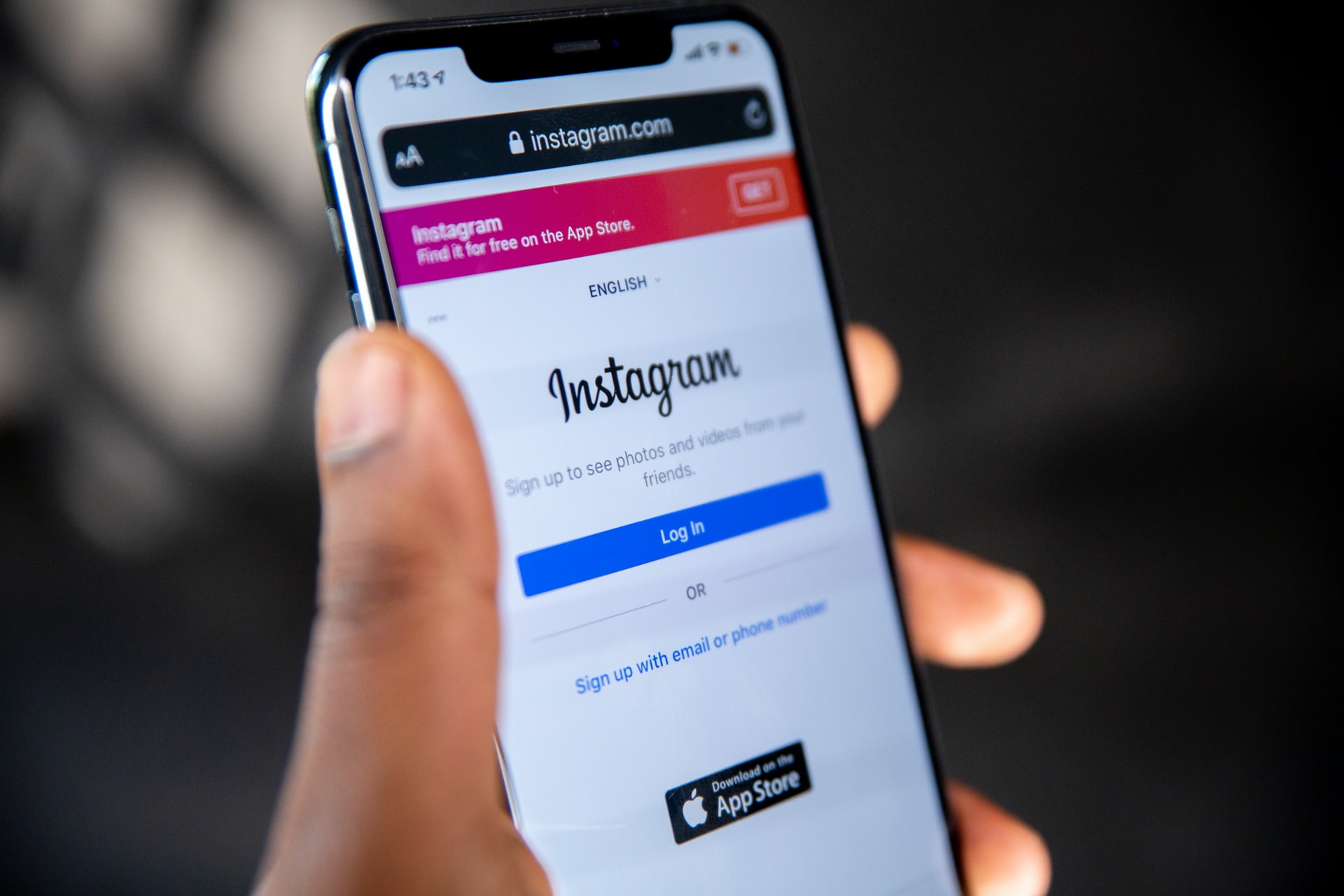 The Top 6  Ways To Make Money On Instagram
The opportunities for making money became wider with the advent of social media networks, especially Instagram. It has bolstered the income of users who either use it as a side job or even as a full-time job.
According to Business Insider, Alexa Collins, an Instagram influencer who has over a million followers can charge up to $1,000 per sponsored Instagram story. This is just an example of many Instagrammers who are making big bucks from the platform.
The question is, how can you, too, make some cash from the Instagram platform. Well, You can join the league of Instagram earners by taking up one of our 6 money-making ideas.
GIF from GIPHY
Top 6 Ways To Make Money On Instagram
1. Become an Affiliate marketer
With the help of your Instagram audience, you can venture into affiliate marketing and monetize your Instagram. In affiliate marketing, you earn a commission every time your audience clicks on your affiliate link to use a service or make purchases.
There are different types of affiliate marketing. Knowing the types will help you understand how you can make money from the program. They include:
Involved affiliate marketing
This is where you promote products and services that you have tried and now trust. It's the most ideal type of affiliate marketing as it ensures authenticity.
Related affiliate marketing
This is where you promote products and services you don't necessarily consume, however, the product you promote is related to your niche.
Unattached affiliate marketing
Here, the affiliate has no influence in the niche of the product or services. They simply promote it.
To earn as an affiliate marketer, you have to join an affiliate program. Some examples of affiliate marketing programs are:
Pabbly
Elementor
Unbounce
AWeber
Shopify
Sendinblue
GetResponse
ConvertKit
Typeform
Outgrow
Crowdbotics
Thinkific etc.
As an Instagrammer, you'll promote your unique affiliate links on your Instagram page and encourage your audience to click on them.
2. Sell digital products
Image source: Instagram| @salemkinging
Image source: Instagram | @mahdiwoodard
Digital products also called e-goods are products that are downloadable from the Internet after purchase. Examples of digital products are e-books, printables, software, videos, music files, online courses etc.
The production of these products is cost-effective, and they are also easy to distribute and maintain.
Additionally, when you create a digital product once, you can sell it multiple times to other consumers. In selling digital products, you have to build a customer-centric business or personality. You should provide value to your audience so that they'll have cause to purchase your product.
Use your Instagram profile to put out the link to your digital products and direct your audience to it using your feed posts and stories. Post snippets or screenshots to show the perks of your products and attract customers.
3. Team up with brands and creators for sponsored posts or Instagram market days.
Image source: Instagram | @alexiszimmer
Consumers will most likely purchase products and services recommended by a trusted person. On Instagram, you can become authentic and trusted by your audience when you consistently share valuable content in your area of expertise.
Once you attain a level of influence on the app, brands will partner with you to make sponsored posts for them and pay you for it.
Influencer marketing has been making waves in digital marketing lately. Many brands are taking this route for their product marketing because it has proven to be Effective for fostering brand awareness and generating leads.
Thankfully, features like Paid partnership and Instagram collab are available to ensure transparency and easy collaborations between brands and influencers.
To stay attractive to brands, you need a high follower count and engagement rate in addition to premium content. You can buy instant Instagram followers to boost your numbers.
Another way to do partnerships is through the Instagram market days. You don't need to be an influencer for this. All you need is a similar brand to partner with.
The Instagram market day is a collaboration between similar brands to offer their products and services at a discount on a set date. Each member of the collaboration will promote all the products on their page prior to the virtual market day to create awareness. With this, brands get a wider customer base to purchase their products.
4. Open an Instagram shop
Image source: Instagram | @maxieelise
Instagram shopping is one of Instagram's recent additions to foster business on the app. You can sell physical products or merchandise to your Instagram audience by opening an Instagram shop and making shoppable posts.
Image source: Instagram | @maxieelise
The product tags, product description and Instagram check-out features allow your customers to carry out every transaction without exiting the app. It makes shopping easy for both you and your customers.
You need to have essential business skills for your business to be successful. Your skills will improve your marketing strategies and guide decision-making in your business. Some of the essential skills you should take note of while running an Instagram shop are:
Competition analysis skills
Instagram analytics skills
Communication skills
Photo or video editing skills
5. Become a virtual assistant for Instagram influencers
If you don't have the numbers and engagements to be an influencer, you can work as a virtual assistant to an influencer.
Considering the amount of work some influencers have on their hands, most of them need assistance to survive. You can learn a thing or two from them and even grow your personal brand while working for them. Some of the duties of a virtual assistant are:
Photo or video editing
Copywriting/caption writing
Read and respond to emails
Responding to DMs
Calendar management
Creating, publishing, and scheduling Instagram content
Research etc.
Working as a virtual assistant requires you to have skills such as organizational and communication skills, teamwork, editing and proofreading etc.
6. Activate Instagram subscriptions
Image source: Instagram | @alanchikinchow
In January 2022, Instagram unveiled a new update: subscriptions. subscriptions encourage your audience to pay a fee every month to get access to your exclusive content. It is also a way for your followers to support your work on Instagram.
Instagram subscriptions are a way to earn a recurring income because of the monthly payments from your audience. After enabling subscriptions, the subscribe button will appear on your profile. Your interested followers will click on the button to subscribe. The subscribers will gain access to:
Subscriber Live: Gives subscribers access to exclusive Instagram live by the creator.
Subscriber badges: Enables creators to identify their subscribers.
Subscriber stories: Gives subscribers access to exclusive stories from the creator.
You don't need to depend on view counts or any other metric to earn money. All you need is a following that appreciates your work enough to pay for it. Hence, creating exceptional content is crucial to getting more subscribers.
Note: Instagram subscription is still undergoing trial and only a few U.S creators can use it currently. However, Instagram promises to expand with time. You can plug in and earn when it's fully available.
In Conclusion
Instagram is offering you a variety of ways to make money while having fun sharing photos and videos. You can benefit from the opportunity created by Instagram by joining an affiliate program or selling digital products.
Another way is through partnership, either as an influencer or as a brand with an Instagram shop. Also, you can try becoming a virtual assistant to influencers.
Finally, keep your eyes open and your ears on the ground so that you'll join the subscription bandwagon once it's available for you.