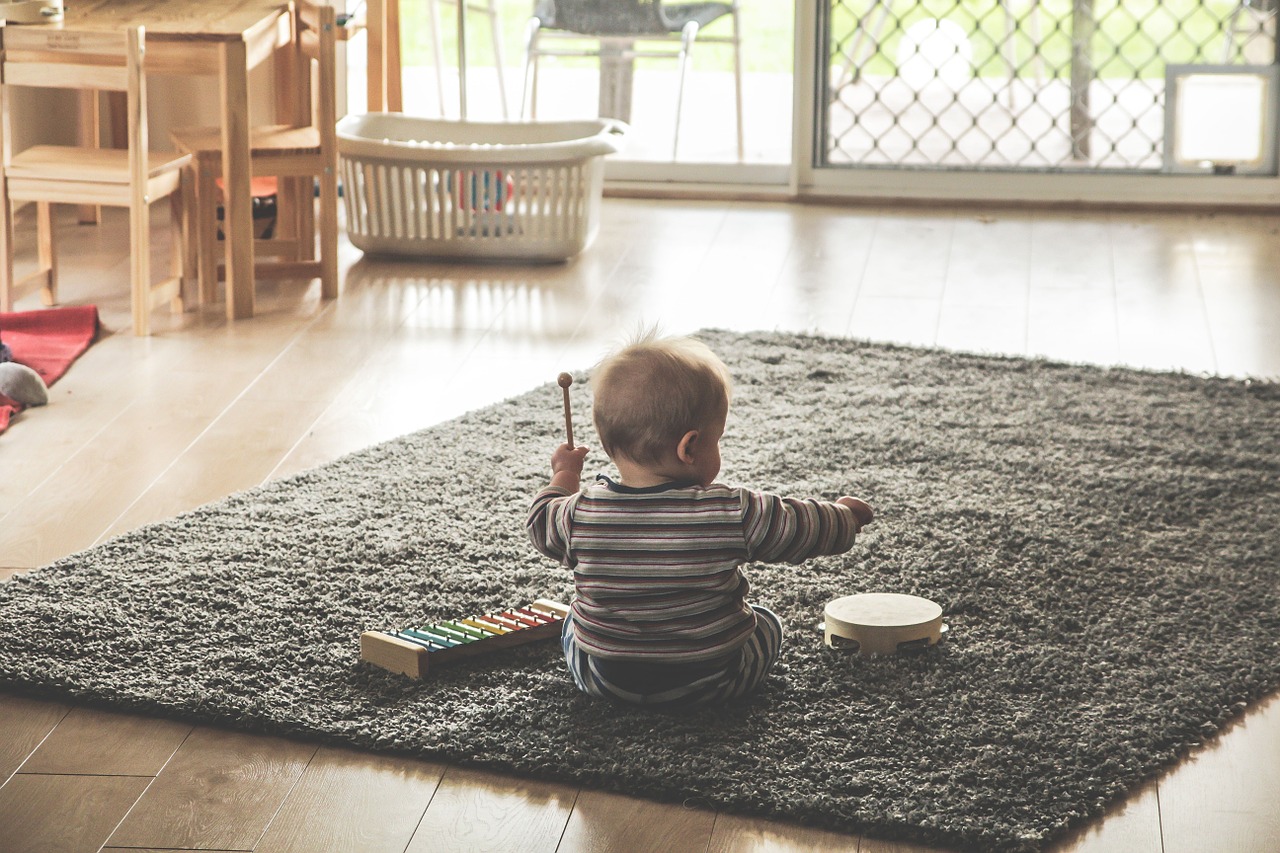 Top 5 indoor toys for toddlers
Trying to keep an active toddler entertained indoors isn't always easy, especially if they are bored of playing with the same toys all the time. Here, we take a look at five great indoor toys for toddlers, so you can both have something fun and different to do the next time it's too wet to play outdoors.  
Ride on Toys 
These are great for helping children keep active when they have to play indoors. They're also great for improving motor skill, and some even have fun features like lights and sound effects. Wheely Bug are a popular brand of ride on toys for toddlers, thanks to their range of cute designs! The seats on Wheely Bugs are soft and comfortable, and can easily be kept clean. Sit and ride toys are great for a range of uses – they can be taken outdoors when the weather is nice too.  
Indoor Playground Set 
If your toddler is desperate to head to the park but it's too wet and cold, why not trying playing the playground to your home? The Gym1 is a great choice – the simple device attaches to most standard doorways, and has interchangeable attachments including a swing, climbing ladder and hanging rings. Toddlers will love to have all the fun of the park in their own home, and it is great for building muscle strength and gross motor skills.  
Hopscotch Mat  
Many kids love to play hopscotch, but of course you don't want to draw a chalk course on your floors! Instead, you can buy a foam mat with numbered pieces, which can be fitted together to form the traditional hopscotch board. As well as helping your toddler get active, hopscotch can also help with counting skills and number recognition, so it's great for their cognitive development too. Hopscotch is a great way to improve coordination – many toddlers actually struggle with jumping and hopping.  
Fort Building Kit 
Kids love to build forts, and they love playing in them even more! If you don't want your furniture to become part of your child's new den, you could get them a fort building toy. Crazy Forts is a great tool to help your child use their imagination as well as improving their building and design skills. It consists of connectors and rods which can be built together in a variety of ways, to make forts and dens of all different shapes and sizes. Then, you can throw a blanket over the top and your child will have their very own place to relax or play. Kids can let their imagination run wild, and pretend their fort is a castle or a cave or anything they wish!  
Giant Floor Piano  
Toddlers love music and dancing, so what better way to keep them amused on a rainy day than a floor piano to jump and dance on? Two or three children can play together, so you could invite your child's friends for a playdate and help keep everyone's boredom at bay! Some floor pianos come with included song cards for kids to learn, and they usually come with different tones to help children learn the sounds of different instruments.