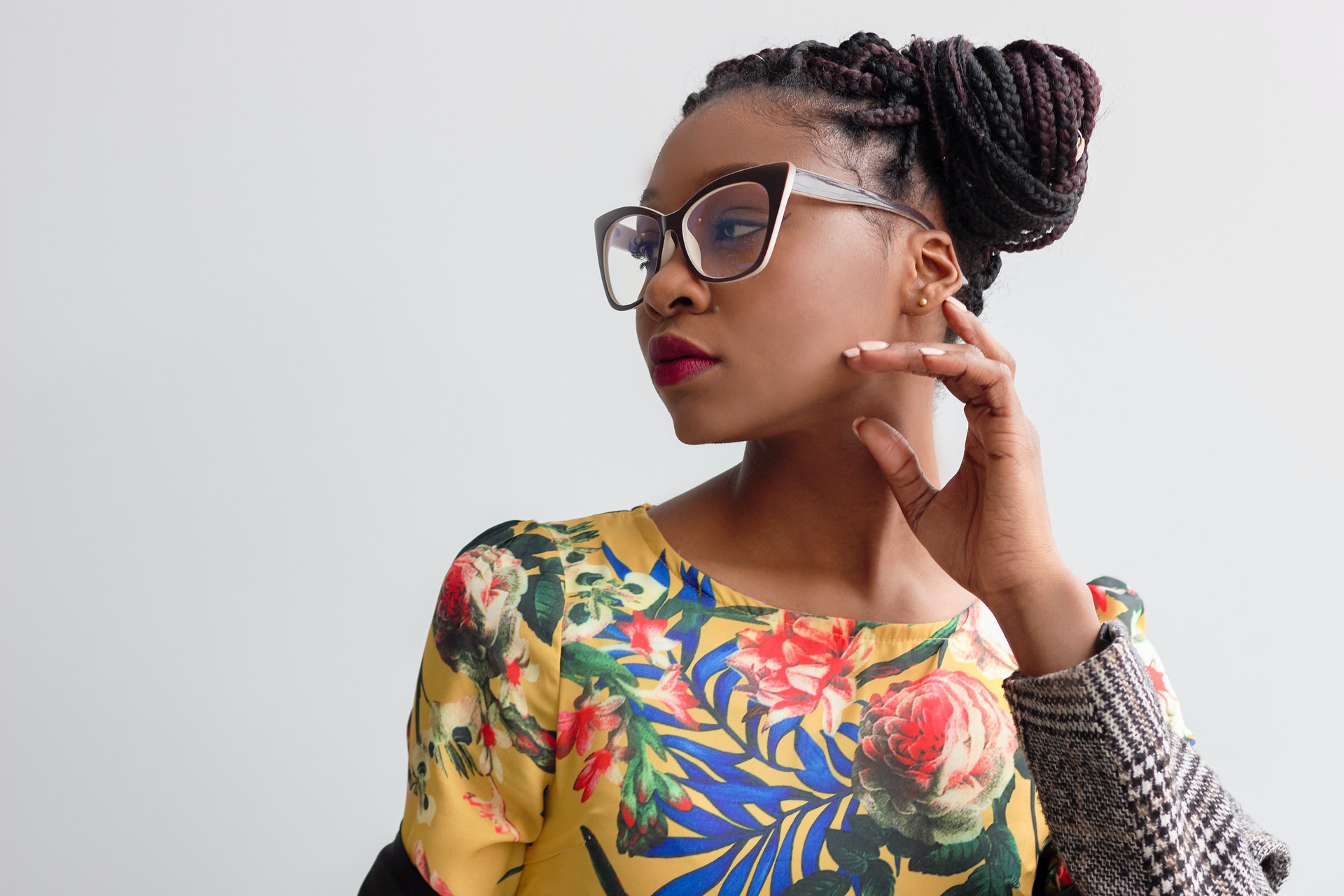 How To Match Your Eyeglasses To Your Lifestyle
First impressions are almost always made initially by appearance. So, what one wears and accessorizes with is equally as telling as their behaviors and personality.
Maybe you'd like to stand out from the crowd, or maybe you'd rather lay low. If you wear prescription glasses, it is best to choose ones that show who you are and match your personality and lifestyle. Whether you are a senior, a creative person, a business professional, an active person, a student, or just a busy parent, choosing the right glasses will help you shape how you are perceived.
Personality and Lifestyle
If you are an active person who likes to go to the gym, play sports, and do outdoor activities on weekends, you need eyeglasses that give you comfort and security when performing your movements. You will need eyeglasses that protect you from the sun and are made of a material resistant to sweat and changes in weather. The frame could include bright colors, patterns, and a combination of materials.
As a business professional, you want to give your clients an image of a serious, trustworthy, and successful person. You might favor eyeglasses with classic shapes, neutral colors, and conservative frames.
For you who dedicate yourself to creative work, your eyeglasses should have bright colors, geometric designs, modern and fun shapes, and frames a little larger than usual.
If you're retired, you might want glasses that make you look much younger and bring some freshness to your face without losing that touch of maturity gained over the years; eyeglasses with light colors, metal frames, rectangular shapes for men and cat eyes for women.
If you are a student, you are looking to develop your own identity, be original, attract attention and feel fashionable, so you need eyeglasses with innovative shapes and designs, bright colors, unusual sizes, and personalized details.
And if you are a full-time parent, you will not need anything more than to establish who the boss is and seek to save time with very resistant eyeglasses with functional shapes, solid colors, and basic frames.
Specialized Eyeglasses
Specific tasks or unusual visual situations might call for so-called specialized eyeglasses, which provide additional protection for the eyes, such as protection against impacts, UV radiation, HEV radiation, and the like.
One of the most common specialty eyeglasses is sunglasses. These are used for protection against UV rays, but you should confirm with your eye doctor that they have 100% UV protection because the darkness of eyeglasses has nothing to do with protection against UV rays.
There are many brands of sunglasses; but here's a few options:
Costa del Mar sunglasses are one type that offers a variety of styles, for the most varied outdoor activities, with and without prescription lenses, as well as polarized lenses.
Kaliyadi Polarized Sunglasses
Carfia Polarized Sunglasses
Meetsun Polarized Retro Sunglasses
One among many options is GlassesUSA, which sells the Costa del Mar mentioned above, as they are the largest retailer of high end sunglasses in the U.S.
You can see more options of top recommended sunglasses for UV protection.
Polarized lenses eliminate glare so you can see more clearly and easily. If you are passionate about water sports or video games, these are the eyeglasses you should have on hand.
Many sports require specialized glasses that enhance performance and provide high-level eye protection. Sports performance eyeglasses are very durable with top and side protection.
Suppose you are one of those who sits in front of a computer for a significant amount of time. In that case, you should consider wearing computer glasses that are designed to avoid blurred vision, eye irritation, visual fatigue, and many other symptoms that make up the computer vision syndrome (CVS).
A particular type of specialized eyeglasses is called fake eyeglasses or non-prescription eyeglasses. They are simply glasses that you can use to improve your appearance, an accessory similar to a hat, earrings, or a necklace.
What Your Glasses Say About You
Your eyeglasses say a lot about your personality; for example, if your eyeglasses are branded, you are most likely a sociable, extrovert, kind, and conscientious person.
If you wear eyeglasses with plastic and acetate frames, you are carefree and ready for adventure; on the contrary, if you prefer metal frames, then maturity and responsibility characterize you.
Rectangular-shaped frames say that you are reserved and polite. A round pair might say you are an eccentric and unconventional person. Ovals frames show that a person is driven by logic and rules. Those in aviator shape show a person who lives in the moment, is risky, and does not submit to the rules.
The colorful frames present you as a music, art, and animal lover, and black ones depict a modern and bold feel.
A Fashion Essential
Prescription eyeglasses have become an essential part of your appearance. Choosing the right glasses not only has to do with correcting your visual deficiencies, but it is becoming more and more necessary to choose those that best suit your personality and your lifestyle.
All personalities and lifestyles have eyeglasses that represent them and help you leave the impression you want, visually showcasing the person you are.
Undoubtedly, eyeglasses have gone from being an accessory rejected by many to one desired by many, even those who do not have vision problems and use them as a symbol of modernity, elegance, and good taste.